2011 July Winners
EMERGING BUSINESS – Auditflow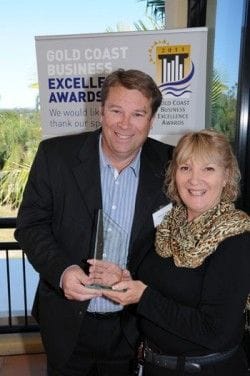 Auditflow provides affordable, compliant, easy to use software applications to assist auditors in complying with mandatory Auditing and Professional Standards. The opportunity was highlighted in 2009 when ASIC announced the fact that 90+% of audits do not comply with Australian Auditing Standards. The software was developed by practitioners for practitioners to improve overall audit quality. Auditflow's products are sold as a Software as a Service model, in an innovative way that has gained market acceptance and momentum.
FAMILY BUSINESS – Alpha-H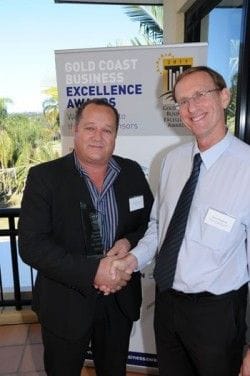 Alpha-H is an internationally acclaimed skincare company with industry award winning products that aim to combat the skin concerns that are evident from the harsh Australian climate.Owners Michelle and Dean Doherty & their family pride themselves on exhaustive research, in-depth understanding of the science of skin, and the quality and pureness of the ingredients they use in all Alpha-H products.Alpha-H is distributed to over 650 professional beauty salons in Australia and around the world.
MANUFACTURING & CONSTRUCTION – Nova Swimwear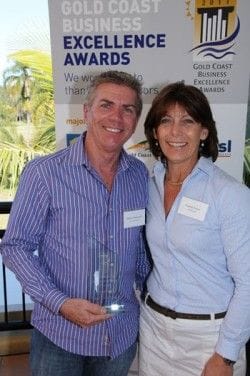 Nova Swimwear has been a leading manufacturer of racing and training swimming costumes for 25 years. The company specialises in chlorine resistant swimwear for swimming clubs, surf clubs, schools and personal use. Of all current sales, 90% of orders are from across Australia and the rest are from Singapore, Malaysia and Papua New Guinea.Nova use fabrics which are woven & dyed in Sydney & uses a five-stage quality control process in their factory here on the Gold Coast, proudly remaining 100% Australian made!
MAYOR'S INNOVATION GC AWARD – Nuflow Technologies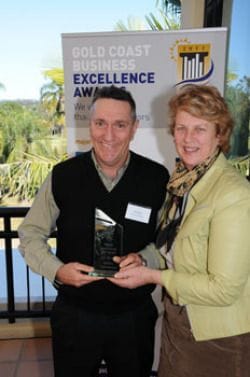 Nuflow Technologies are an innovative company who manufacture and install their own "NO DIG" pipe lining products which have been developed with over 10 years of "hands on" experience and on the job problem solving. Pipe lining restoration is a non-invasive procedure that uses epoxy to coat the inside walls of pipes, or create structurally permanent pipe inside host piping systems, without destruction to interior or exterior surfaces of structures or landscapes.Currently Nuflow have 7 new technologies at various stages within their Research & Development program, with vision to continue growing this program over the coming years.
RETAIL, WHOLESALE & DISTRIBUTION – Totally WorkWear Gold Coast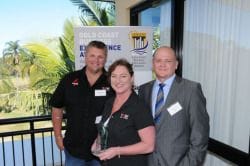 Totally WorkWear Gold Coast has been operating on the Gold Coast for over 16 years. The current owners, Carey & Jason DeBoer, purchased the business in May 2007. In this time the business has grown from 4 employees to 13, moved premises to a location almost 3 times the size, opened another branch in Nerang and have developed a mobile branch – known affectionately by Tradies as 'The Boot Bus' . This mobile service calls on Construction and large building sites, ensuring workers do not have any down time away from their job sites seeking workwear, or safety wear.
TOURISM, HOSPITALITY & EVENTS – Ticketmates Australia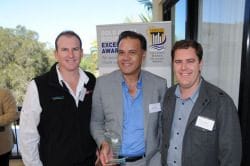 TicketMates is Australia's number 1 on-line tour desk ticketing system, offering over 3000 tourism and leisure products Australia wide. TicketMates provides an easy to use, advanced web based tour desk solution to sell a vast selection of tourism and leisure products without fuss.
Tourism agents & accommodation managers can track their sales and vouchers through TicketMates extensive reporting system from viewing sales reports, recent vouchers, invoices, manifests and more.
TRADES, PROFESSIONS & SERVICES – Azure Group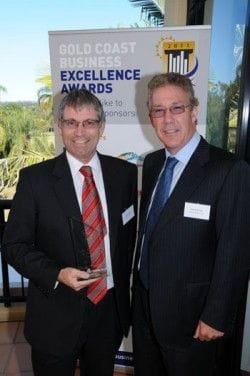 Azure Group is an innovative accounting practice which helps fast growing SMEs and entrepreneurs capitalise on their high growth potential. From its inception, Azure Group recognised the traditional accounting model did not provide enough support or strategic focus required by growing SMEs.The firm's range of accounting services go beyond those of a typical accounting firm and can effectively manage and strategically guide a client's entire finance function, allowing them to focus on running their business and compete with larger competitors.
INFORMATION TECHNOLOGY & MULTIMEDIA – gotalk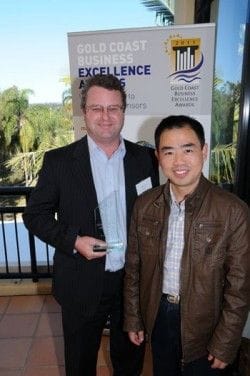 gotalk was established in 1996 under the brand name of CardCall with phonecards as the primary product. With the acquisition of World Telecom in 2008 and the launch of the innovative gotalk Prepaid Mobile service in 2009, the company is now firmly established as one of the market leaders in the prepaid telecommunications industry, with operations in Australia and New Zealand. The company's target market are primarily ethnic customers, students and business people looking for flexible and low-cost overseas calling solutions. Gotalk recently won 'Best of the Best Award' as 'Cheapest Mobile Plan for Medium Usage'.
ENVIRONMENTAL MANAGEMENT – Virotec Global Solutions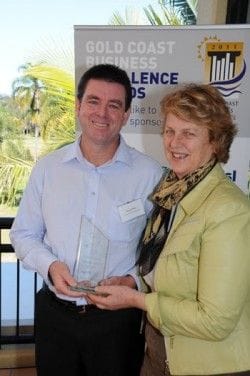 Virotec is a world leader in meeting the demand for effective, sustainable solutions to deal with serious environmental and waste problems. The proven, patented, state-of-the-art technologies developed by Virotec enable companies and public utilities to meet government regulatory waste treatment standards, reduce future liabilities, and help safeguard the environment.To date Virotec has delivered practical and economical state-of-the-art solutions for 17 different industries ranging from mining and metal finishing to sewage treatment and timber preservation.