Sponsor Testimonials
City of Gold Coast
Sponsor of Mayor's Innovation GC Award
"City of Gold Coast is open for business. We are committed to diversifying the economy, investing in innovation, culture, infrastructure, workforce and our export capabilities.
The City is a long term supporter of the Gold Coast Business Excellence Awards, which are now recognised as the region's most prestigious and comprehensive business awards.
These awards showcase the excellent range of diverse and innovative businesses that we have in our city and our local procurement policy recognises these businesses as part of our "buy local" campaign".
Mayor Tom Tate
City of Gold Coast

_______________________________________________________
Griffith University
Sponsor of IT and Digital Business Award
"Griffith University is proud to have been a sponsor of the Gold Coast Business Excellence Awards for almost a decade. We believe the Awards are a fantastic initiative and provide a wonderful opportunity to showcase and celebrate the incredible business innovation and performances that are taking place across a range of sectors, as well as the exceptional talent and business leadership that lies behind this. We see our sponsorship of these awards to be in keeping with Griffith's tradition of engaging the communities we serve. We are committed to the Gold Coast region, and to contributing to its economic and social growth and prosperity.
The Awards provide valuable networking opportunities for both sponsors and recipients. It is also a unique vehicle through which to find out more about local businesses and forge new connections.
As the region's only comprehensive University, sponsoring the IT, Knowledge Management and Digital Services Award was an ideal fit for us given our commitment to the creation and dissemination of knowledge. We believe in a remarkable tomorrow, in doing our best and supporting others to do theirs. Our support for business innovation and excellence in the Gold Coast region through (but not limited to) these Awards is an important part of our commitment to community engagement".
Dr Jolon Faichney
Lecturer and Director of the App Factory
Griffith University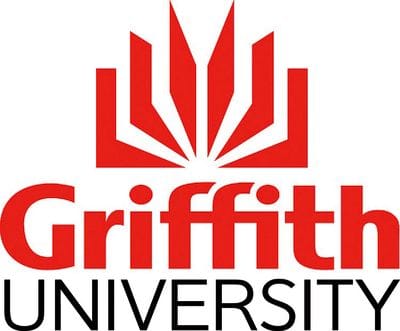 _______________________________________________________
Choice Homes
Sponsor of Emerging Business Award
"Choice Homes is very excited and proud to be a part of the Gold Coast Business Excellence Awards this year and are looking forward to a bright future together.

Now is the time for the Gold Coast. as momentum builds towards 2018, and with all the fantastic development and infrastructure currently underway, the Gold Coast is really coming into its own.

It's vital that we build up and support the Gold Coast business community to see local businesses seize the opportunities available to succeed in their fields.

Choice Homes is a passionate supporter of the Gold Coast and local business and this is why we chose to sponsor the Awards so we could give back to the community that has supported us".

Troy Knight
CEO
Choice Homes

_______________________________________________________