Bruce Lynton
Bruce Lynton Prestige Automotive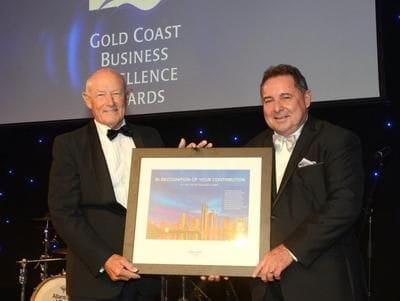 Car dealership owner, Bruce Lynton, whose Bruce Lynton Prestige Automotive business now spreads across more than 10 different operations, was first set up on the Gold Coast 40 years ago.
The prestige automotive group that Mr Lynton first set up as a second hand car business at a service station in Southport, now has 10 motoring brands under its umbrella.
This includes the Gold Coast dealerships for BMW, MINI, Land Rover, Alfa Romeo, Fiat, Chery Tata and Ssangyong.
Mr Lynton said the secret to his success had been two things, honesty and terrific employees. He says he has never had an argument with a client and the employees love working with the company. And Mr Lynton said that looking back, he would not change a thing.
Back to Hall of Fame Inductees