Paula Stafford
Fiesta Toggs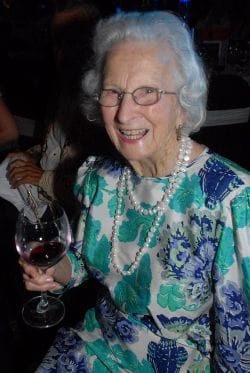 Paula Stafford was running a small business in the 1950s which started by taking clothing orders on the beach at Surfers Paradise.
It soon grew and before long she had established Fiesta Toggs Pty Ltd employing 35 machinists in Cavill Ave Surfers Paradise.
It was Paula's sporty summer outfits in particular – known only as '2 piece outfits - that gained good popularity for tourists on the beaches of the Gold Coast.
They gained even more popularity after a beach inspector said they were "too brief", which started a public argument that generated extensive publicity.
Bikinis - as they were later called - became a hit. Before Paula knew it she was operating two clothing factories, had about 65 people on staff and worked 18 hours a day supplying 400 shops around Australia.